by
While Frank Lloyd Wright (FLW) is widely regarded as one of America's greatest architects, you don't have to be an architecture buff to appreciate his design and history. There is a new self-guided trail that will take you from one FLW wonder to the next in nine counties in Southern Wisconsin.

The Trail starts in Kenosha County and ends in his birthplace in Richland County. Wright's architecture and influence is scattered throughout the world, but many of his most impressive structures are all within a few hours drive here in Wisconsin.
Here is a quick overview of the trail. Starting in Kenosha County, you will see the SC Johnson Administration Building and Research Tower which serve as the headquarters and former research center for the popular household cleaning product company, SC Johnson.
The third stop takes you a few miles north to Wingspread in Wind Point. This building was commissioned by H.F. Johnson Jr. the SC Johnson Company's third-generation leader. With four wings jutting across 14,000 square feet of space, this building was completed in 1939 and affectionately named "Wingspread."
Number four takes you to the heart of Milwaukee to the Burnham House. This is the perfect example of a series of standardized homes FLW designed between the years of 1915 to 1917. These homes today are known as "American System-Built Homes."
The Monona Terrace on the beautiful Madison skyline is the fifth stop on the trail. This project was proposed by Wright in the 1930's but wasn't completed until nearly 40 years after his death due to numerous setbacks.
Staying in Madison, the sixth stop will land you to the First Unitarian Society Meeting House. Wright's father was one of the founders of this church, and Wright himself was a member of the congregation. This building has been hailed as one of the most innovative examples of church architecture.
Taliesin, which may be Wright's most famous Wisconsin architectural marvel, is the seventh stop on the trail. This 800 acre estate overlooks the Wisconsin River in Spring Green, Wisconsin. It was rebuilt and renovated after two fires destroyed it and was built in 1911.
The Wyoming Valley School is only three miles away from Taliesin and was designed and donated in honor of Wright's mother. The School provides spaces for workshops, performances, lectures and exhibits for all ages. It offers the necessary opportunities to bring students and their families together in pursuit of a creative education to pay homage to Wright.
The ninth and final stop takes you to Richland Center and the AD German Warehouse. This is one of the few commercial designs by FLW that were actually built and this one was constructed in Wright's hometown. This warehouse stored sugar, flour, coffee, tobacco and other goods and now is home to a gift shop, small theater and art exhibition.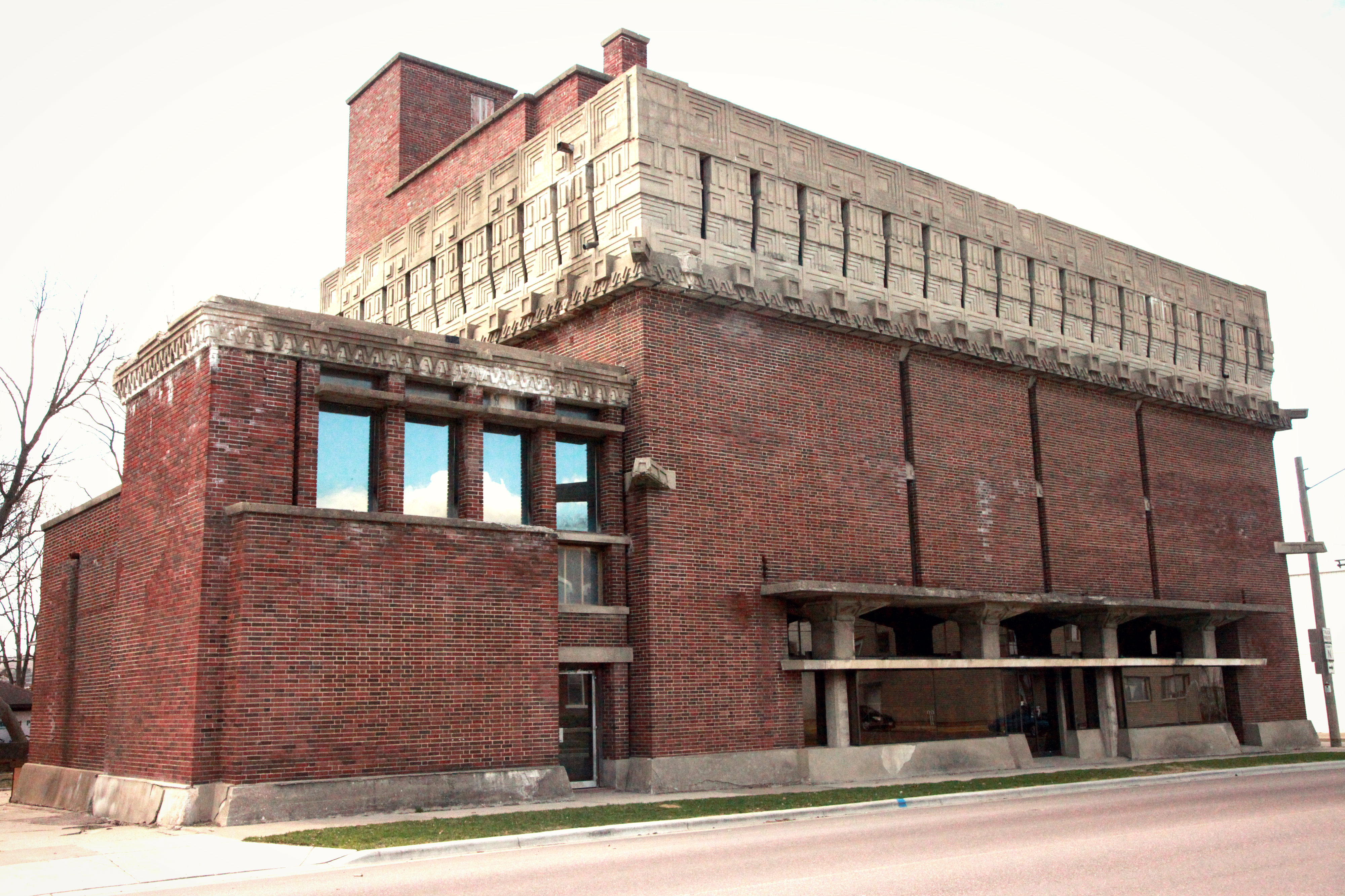 These stops are great for a quick day trip to see architecture from one of the greatest American architects right here in Wisconsin. All of these buildings are available to tour but you'll want to check to make sure tours are running on the days you're visiting.


Tags: Architecture, architecture wisconsin, FLW, Frank Lloyd Wright, frank lloyd wright trail
Categories: Community, Shorewest Tips